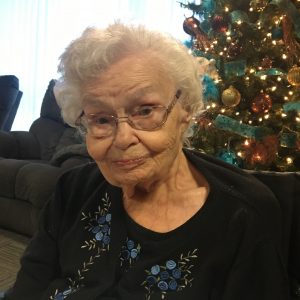 Martha Davis is the beloved mother and grandmother of Wil Davis and his family. Her life was marked with a quiet determination and steadfast faith. She was married to a devoted preacher, had five children, and knew how to stretch a dollar as far as it would go. Her prayers covered all whom she loved and those she had never met. Upon her death, this handwritten prayer was found, undated, in her Bible.
Take, Lord,
and receive all my liberty,
my memory, my understanding, and my entire will. 
You have given al to me.
To you, O Lord, I return it. 
All is yours
Dispose of it wholly according to your will.
Give me only
your love and grace
for this is enough for me.
Amen
If you aren't receiving the daily readings in your email and you'd like to, click HERE.
Join us for Sunday at 10:00am for worship at https://commonway.churchonline.org