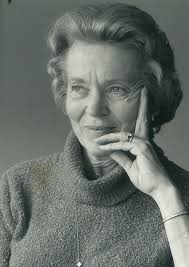 On Saturdays, our prayers will be from those who have had great influence on our faith and our world.
Elisabeth Elliot is known as a missionary, an author, a speaker, and one of the most influential Christian women of the twentieth century. She was born Elisabeth Howard in Belgium, the daughter of missionaries. Her family moved to the United States when she was an infant.
After high school, Elisabeth studied classical Greek at Wheaton College. While there, she met Jim Elliot. Following graduation, and for five years before their engagement, the couple served in separate areas of Ecuador. In 1953, Jim and Elisabeth married in Quito, Ecuador, and continued their ministry.
Jim's goal was to enter the territory of an unreached people group, and he focused his attention on the Aucas, a violent tribe that no one had survived meeting. He and four other missionaries entered Auca territory and made friendly contact but were speared to death. Elisabeth was left a widow and the sole provider for their ten- month- old daughter.
In spite of the tragedy, Elliot remained in Ecuador and continued to minister to the Quichua tribe. Around the same time, she met two women from the Auca tribe who lived with her and taught her the Auca language. Afterward, she went as a missionary to evangelize the very tribe that had murdered her husband.
Daily Prayer
Loving Lord and heavenly Father, I offer up today all that I am, all that I have, all that I do, and all that I suffer, to be Yours today and Yours forever. Give me grace, Lord, to do all that I know of Your holy will. Purify my heart, sanctify my thinking, correct my desires. Teach me, in all of today's work and trouble and joy, to respond with honest praise, simple trust, and instant obedience, that my life may be in truth a living sacrifice, by the power of Your Holy Spirit and in the name of Your Son Jesus Christ, my Master and my all. Amen.
If you aren't receiving the daily readings in your email and you'd like to, click HERE